The Zoo
---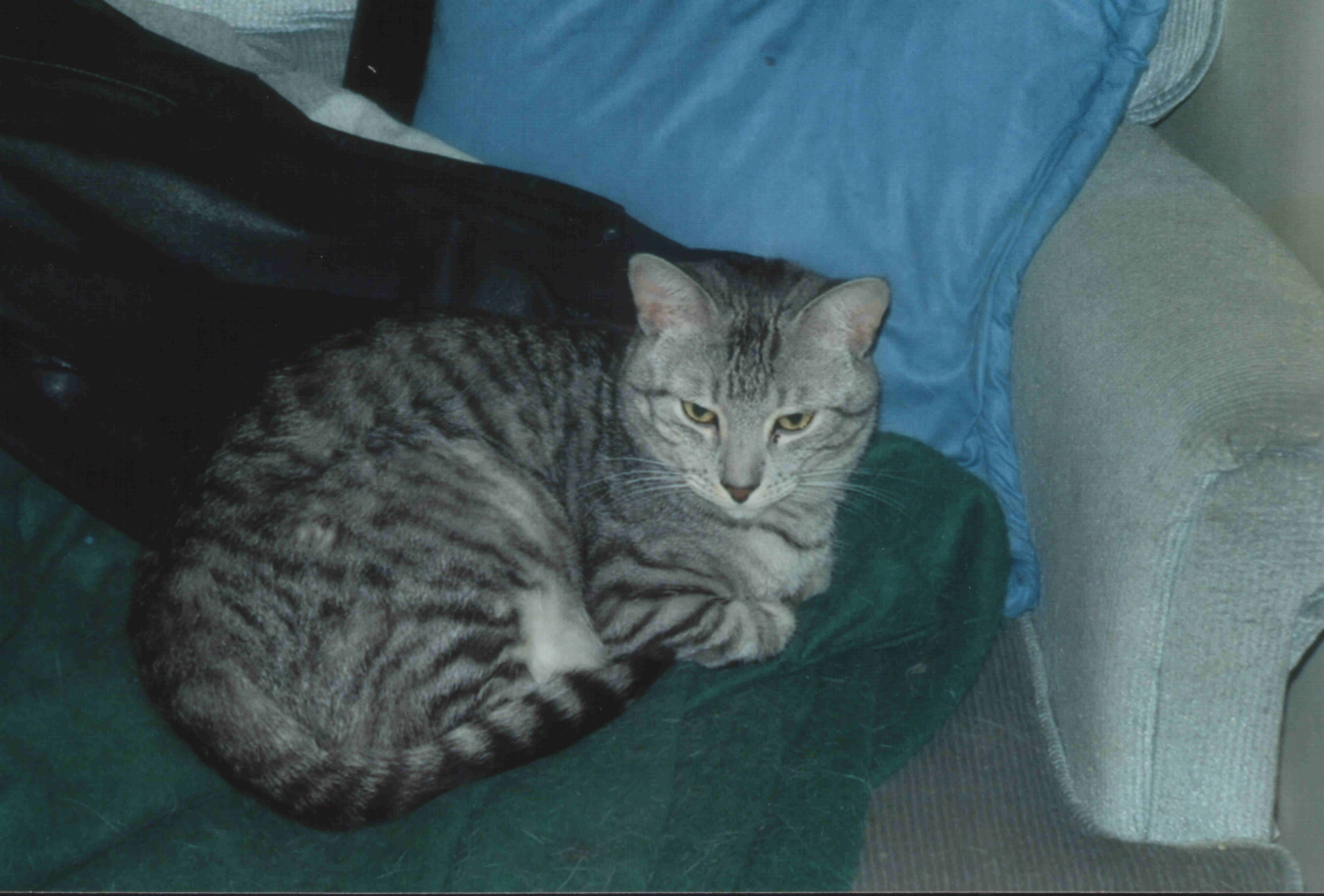 Hey guys I'm Shadow AKA "Schmoo". I had some other people a long time ago but I went exploring and they got lost. I found this place with a lot of kids who wanted to pet me. Oh man that was great. One even took me to a lady who would put food out for me but I missed the kids at night and had to sleep where ever I could. Then one day I followed some kids into a room they called Mrs. H's portable. She was nice and let me sleep in her chair. She didn't even get too excited when I found the mice. She called them gerbils but I know they were mice. She called Mr. H. and he came with cat food and clean water and took me home.
---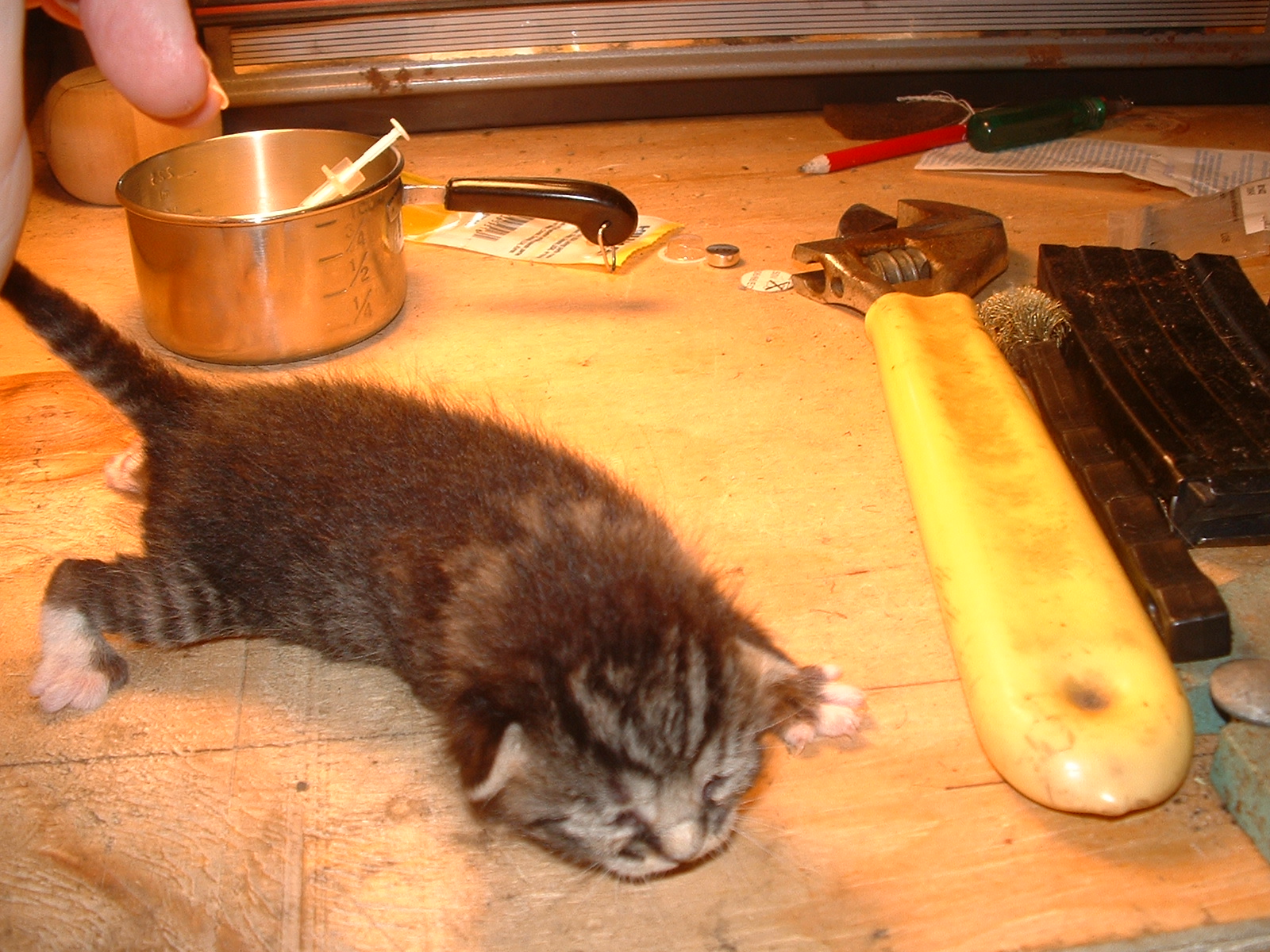 Hi I'm Wiggles. This is me when I was a baby. My mama disappeared when I was only a few days old. These people took me to a warm place and started feeding me like mama.
I got my name because when I was old enough to feed from a bottle I used to grab it with
with my front paws and suck so hard that my ears would wiggle.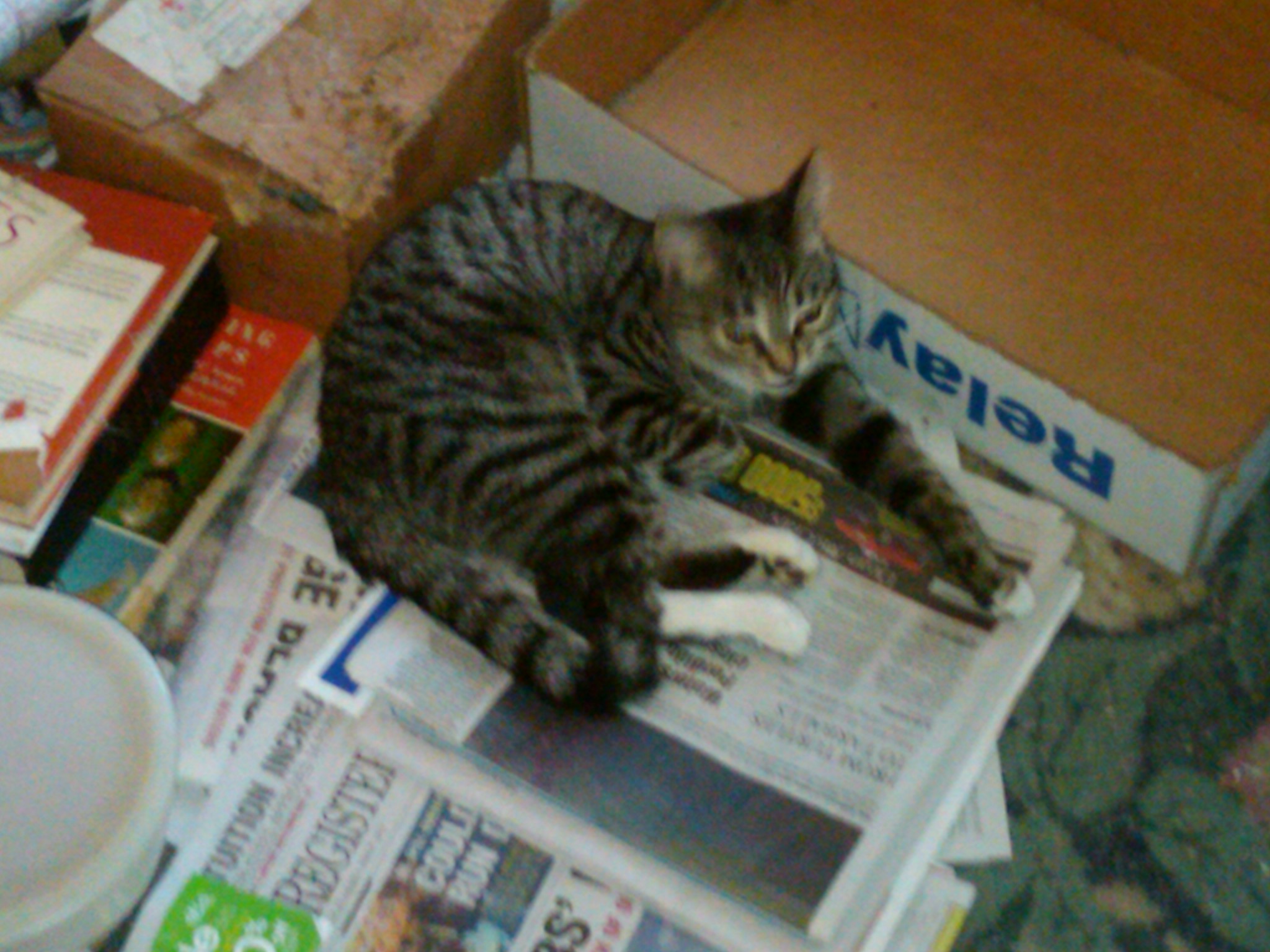 This is me now, I had a hard start in life but I grew up good. I live inside all the time because I was raised on a bottle and don't know everything about being a cat. The guys inside have helped me and taught me about the red bug. Every night I go to the outside door and wait for it to come out. Look out comin' through I got the red bug. When I get tired I curl up in the fuzzy guy's lap and we purr at each other. Oh yea, I know I'm lucky. I've got a good place to sleep, food when I want it and someone to rub my ears and pet me.